Certified Organic
Emulsifier
Regular price
Sale price
$22.95 NZD
Unit price
per
25ml/ 0.85 fl oz
Pure grain alcohol and organic lecithin blend to effectively disperse essential oil with water. Certified organic and GE free.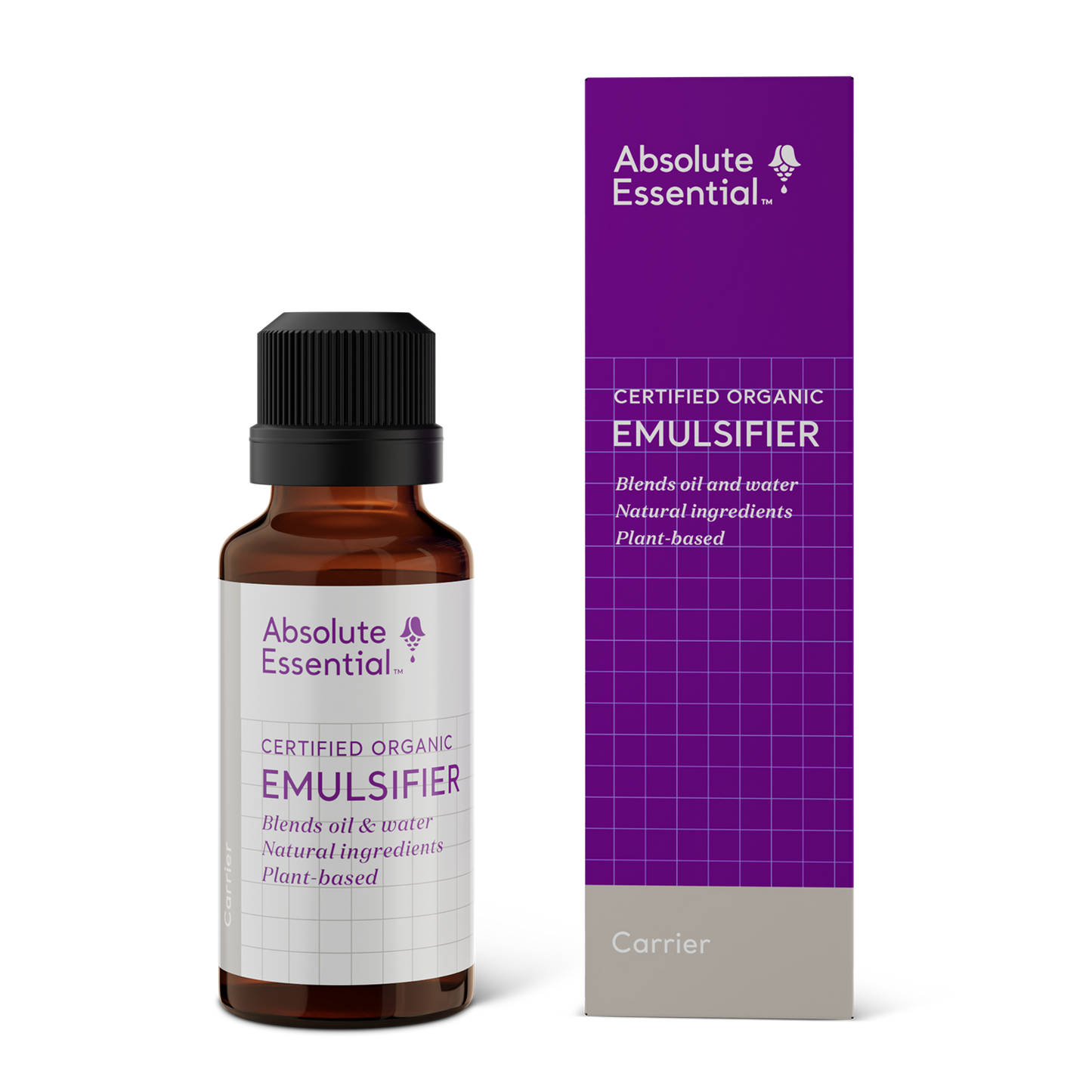 Product uses
Add 1 drop of essential oil to 10 drops of Emulsifier for each 10ml of floral water.
Blending notes
Acts as a natural emulsifier for blending oil and water

Safety considerations
Safe when used as directed. Safe to use with other medication when necessary. If accidentally ingested do not induce vomiting, follow with olive oil or milk and seek advice from a health specialist. Avoid contact with eyes - flush with water. Keep out of reach of children. Contains alcohol.

Allergies: This blend does not contain a nut oil, however the place of manufacture handles nut oils.

Please note: Therapeutic plant oils are used to support natural body processes for optimum health and wellbeing. The information here is NOT meant as a recommendation to cure any medical condition or disease.
Ingredients
Ethanol (98% Alcohol)*, Lecithin*. (*Certified organic)